Board Members
CECA board 2022-2025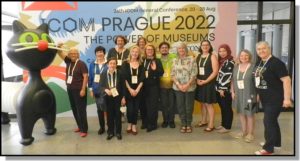 The new board elected in August 2022,
during the ICOM Prague General Conference
As there were not enough candidates for the number of positions to be filled, there was no vote but recognition by acclamation of the new Board at the off-site meeting of the General Conference in Prague 2022:
10 members of the former board were re-elected.
2 new candidates were elected.
3 members were co-opted.
Board:
Marie-Clarte O'Neill, President.
Professor in museology and museum education at Ecole du Louvre (Paris) – Associate researcher at the University of Montreal. France.
Anne-Marie Émond, Secretary and Treasurer.
Professor Faculty of Science of Education, Department of Didactics, Canada.
Jorge Albuja, CECA Young Members Coordinator.
Head of Intercultural Education Programmes and Museum of Cultural Diversity Colegio Americano de Guayaquil, Ecuador.
Asmah Alias, Regional coordinator for Asia.
General Manager, Malay Heritage Centre and National Heritage Board
Singapore.
Marie-Françoise Delval, coordinator and webmaster of the site, manager of the CECA membership database.
Retired from the Direction des musées de France and the Ministry of Culture. France.
Marina Gross-Hoy, Regional Coordinator North America – Review of trilingual texts.
PhD Candidate in Museum Studies at the Université du Québec in Montreal. USA.
Rosa María Hervás Avilés, Coordinator for Research.
University professor. Head of the Master "Educación y Museos". University of Murcia, Spain.
Margarita Laraignée, Awards and Best Practice Publication Coordinator –
Revision of Spanish texts. Argentina.
Silvana M. Lovay, Regional Coordinator for Latin America and Caraïbes.
Director Diploma in Museum Educations – University Abierta Inter-American and Researcher at the CIECS-CONICET-UNC . Argentina.
Wencke Maderbacher, Regional Coordinator Europe.
Head of Education & Cultural Action Department, Moesgaard Museum
Denmark.
Angela Manders, coordinator of the Newsletter.
Manager director – owner of ArteKino – educational designer in art and cultural heritage projects and mobile exhibitions. The Netherlands.
Apart from the election, 4 CECA members were co-opted:
Colette Dufresne-Tassé, Coopted board member. Research Delegate, Canada.
Nicole Geshé König, Coopted board member for Publications (ICOM Education & History of Museum Education).
CECA member since 1978, former CECA Secretary (1992-1995) and Chairperson (1995-1998) and Editor of ICOM Education (1987-2007). Belgium.
T.Philippe Kabore, co-opted member of the board, Africa regional coordinator. Secretary General ICOM Burkina Faso. PC/ DGPC Management Advisor, Burkina Faso.
Sylvie Savare, coordinator of CECA social networks, France.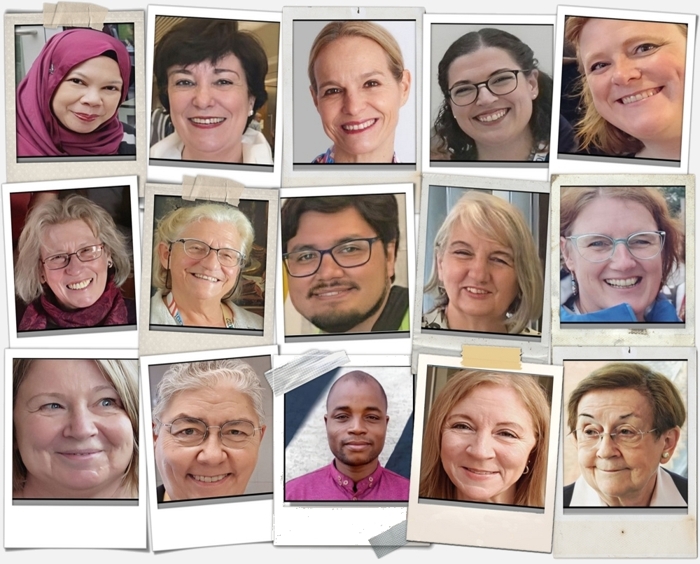 ---