Case studies
CECA can be officially invited by other entities to provide CECA museum education experts to training sessions . Some examples:
Belgium : The project "Virtual museum mediation: a necessary adaptation of methods
Pilot project for the creation of tutorials (video and pdf) to help mediators to set up and promote a virtual visit in an optimal way and adapted to different target audiences.
The project entitled Virtual museummediation: anecessary adaptation of methods consists in providing museum operators and cultural mediators (guides) with video tutorials and a mediation guide to help them in the creation and promotion of interactive online visits.
This project is conducted in the framework of the ICOMSolidarity Project 2021.
The partners responsible for the coordination of the project are : ICOM Belgium, ICOM CECA, Musées et Société en Wallonie, Brussels Museums, FARO.
The six museums that participated in the pilot phase are: FeliXart Museum (Drogenbos), Musée de Folklore et des Imaginaires (Tournai), Musée royal de Mariemont, Musée d'Ixelles, Musée de la Photographie (Charleroi), Maison de l'histoire européenne.
With the support of ICOM and the Wallonia-Brussels Federation

---
Bejing : ICOM ITC International Training Center, Triennal session on Education, Expert Arja Van Veldhuisen, CECA board member.
From 5-14-November 31 young museum professionals gathered in Yixing Museum (Yixing is a city in Jiangsu, China) for the November 2019 Training workshop of the ICOM ITC. 31 participants among which 16 chinese and 15 from developping countries. Arja says : "It was a great honour to represent CECA in Yixing. I tried to promote CECA as good as I could and I am pretty sure they got that message, including the invitation for Leuven 2020."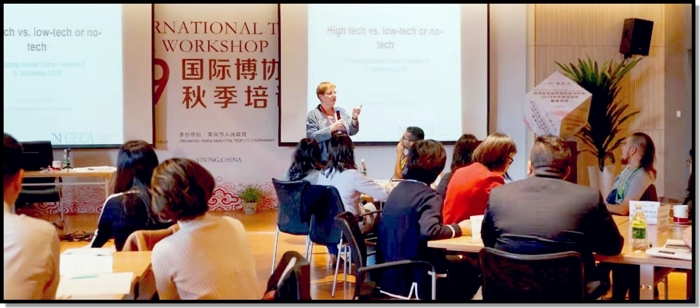 ---
Seoul Museum of Craft Art.
Roundtable on « Exhibiting for visitors with visual impairment », November 12. Expert : Marie-Clarté O'Neill, President. 50 Korean participants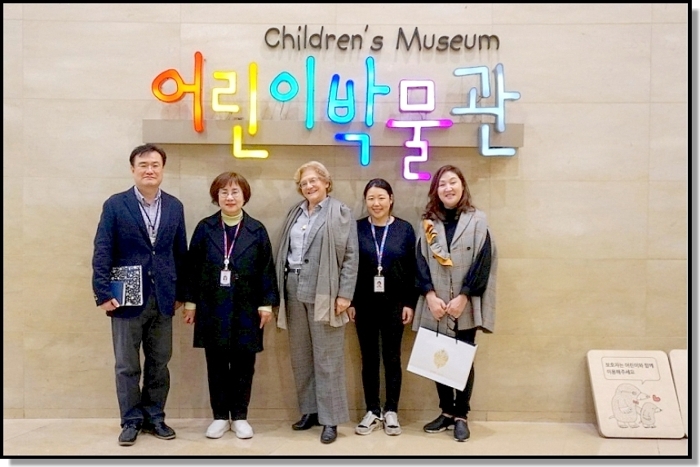 ---
Budapest : MuseumDigit2019 Conference, a museum conference on digital trends and innovation held at the Hungarian National Museum, Budapest, Hungary November 26/27 Expert : Marie-Clarté O'Neill, President.
MuseumDigit is a two-day event being curated by the National Centre of Museum Methodology and Information, with an audience of about 300 museum experts and curators, as well as digital creatives, storytellers, IT innovators and university students. Their goal is to bring together bright minds to give talks that are idea-focused, and on a wide range of subjects rel​ated to digitisation and digital cultural heritage, to foster learning, inspiration and innovation – and provoke conversations that matter.
Every year they welcome a president from one of the ICOM international committees.