Collaborations with other committees
The importance and transversality of the issues of accessibility, integration and education in and through museums naturally encourages joint projects between CECA and other committees.
---
"Virtual museum mediation: a necessary adaptation of methods"
Pilot project for the creation of tutorials (video and pdf) to help mediators to set up and promote a virtual visit in an optimal way and adapted to different target audiences.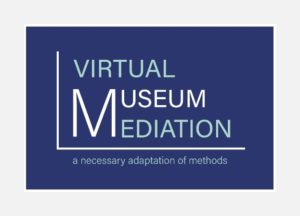 The project entitled Virtual museum mediation: a necessary adaptation of methods consists in providing museum operators and cultural mediators (guides) with video tutorials and a mediation guide to help them in the creation and promotion of interactive online visits.
This project is carried out in the framework of the ICOM Solidarity Project 2021.
The partners responsible for the coordination of the project are : ICOM Belgium, ICOM CECA, Musées et Société en Wallonie, Brussels Museums, FARO.
The six museums that participated in the pilot phase are: FeliXart Museum (Drogenbos), Musée de Folklore et des Imaginaires (Tournai), Musée royal de Mariemont, Musée d'Ixelles, Musée de la Photographie (Charleroi), Maison de l'histoire européenne.
With the support of ICOM and the Wallonia-Brussels Federation.
For contents and methods and activation of the links for use, see "ECSC Training Expertise".

---
The CAM -Commonwealth Museums Association- has been offering a distance museum education program for many years. This program is up for renewal in the coming year.
The CECA has been invited to participate in the development of this new programme around the issues of audiences, education and cultural action.
In exchange for this collaboration, one member of the CECA may be invited each year to register free of charge for this training course.
The details of this training course in terms of content, modalities and timetable will be specified at a later date, as well as the conditions of the application towards CECA.
With CAM:
pre-conference meeting during "CAM triennial 2020" in march.