How to participate in the General Assembly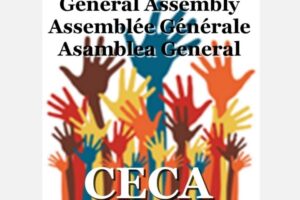 Each year, the CECA organizes a general assembly of its members which is an opportunity to present the achievements of the year, the upcoming projects, the budgets and to answer questions from members.
Usually, extensive activity reports are posted online beforehand in order to give priority to a dialogue between the Board members and the CECA members.
A registration procedure for the General Assembly is proposed several weeks before on this site.