Past regional conferences
Europe
FRANCE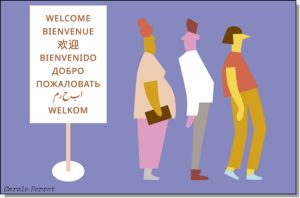 Conférence annuelle du réseau CECA France du 4 juillet 2022 : synthèse de la Journée <ici>
Trois axes, qui correspondent à la triple acception du mot « sens », tracent le fil conducteur de cette journée : le sens entendu en tant que "direction" (les missions du musée et de la médiation) ;
le sens entendu en tant que "signification" (les différents savoirs, les différentes approches, les différents formats de la médiation) ;
le sens entendu en tant que "sensible" et "sensoriel" (la présence et l'importance du pluri-sensoriel dans la médiation).
Videos :
Parts 1-2
Part 3
AUSTRIA
4th ICOM CEC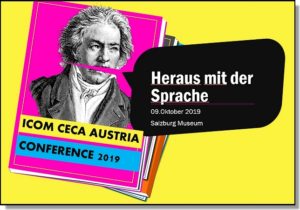 A Austria Conference for the Austrian Museum Day – 09th October 2019 – Salzburg Museum, 5010 Salzburg – Austria
Speak up! Is cultural mediation the voice of the museum? Who determines, what is being talked about, how and with whom? Who do we give a voice to? And who stays unheard?
<4th ICOM CECA Austria Conference Salzburg 2019>
PORTUGAL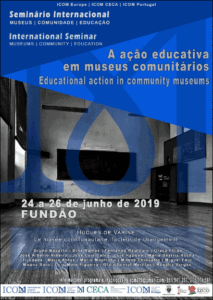 ICOM-CECA International Seminar. Museums / Community and education – 24-26 June 2019 – Lisbon
The International Conference was a joint initiative of ICOM Portugal, ICOM-CECA and ICOM Europe on museums, community and education, on the theme of the ICOM General Conference in Kyoto. This conference included 3 thematic sessions: Memory and Community, Education and Community, Heritage as an expression of different cultures and different migrations
---
Middle East and Maghreb
QATAR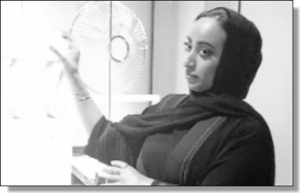 ICOM CECA Regional Workshop. From 9 to 11 November 2019 – Msheireb Museums – Doha, Qatar.
When theory meets practice: practical approaches to museum education.
Key aspects: explore the relationship between the museum's pedagogical theory and practical activities, focusing on participatory approaches.
Moderated by Gabriela Aidar (Brazil) and Ricardo Rubiales (Mexico), members of the CECA.
<Regional Workshop Quatar nov2019>
---
Latin America and the Caribbean
ARGENTINA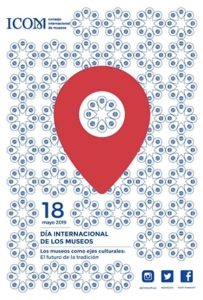 International Museums Day 2019 – "Dialogue between the museum and society" – Regional Historical Museum "Faustino Queipo" – Partido de San Cayetano, province of Buenos Aires. Argentina.
Hosted by Mercedes Murúa, CECA national correspondent in Argentina and Nora Labord, curator of the museum.
<International Museums Day 2019 Argentina>
ARGENTINA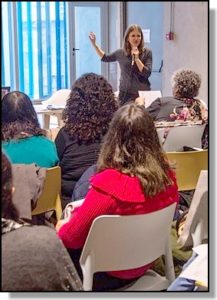 XI CECA National Meeting in Argentina.
6th National Meeting for the Training of Museum Educators "Museum education" – October 4 and 5 2019.
Educational services, guided tours, public attention; evaluation of educational practices.
Argentine Library and the Museum of Decorative Art "Firma y Odilio Estevez", Rosario (Argentina).
Mercedes Murúa, national correspondant of CECA in Argentina, Nora Labord, curator oft he museum.
<XI CECA National Meeting 2019 in Argentina>
ARGENTINA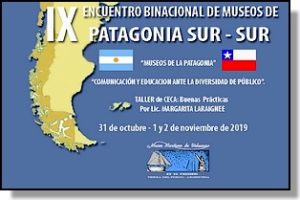 Workshop to introduce ICOM CECA Best Practices in educational and cultural programmes – 9th Meeting of the Museums of Patagonia Sur-Sur
Ushuaia (Tierra del Fuego province – Argentina) – 31 October, 1 and 2 November 2019.
Directed by Margarita Laraignée, CECA Communication Coordinator.
<Workshop introduce CECA BP 2019 – Ushuaia, Argentina. >
CHILE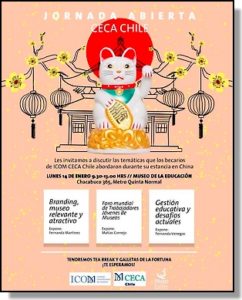 1st Open Day for the dissemination of ECSC Chile's educational experiences – January 14, 2019 – Gabriela Mistral Education Museum. Santiago.
The topics discussed were:
– Branding, relevant and attractive museum – FernandaMartínez
– World Forum of Young Museum Workers – MatíasCornejo
– Education management and current challenges – FernandaVenegas
Participants: 35 people
CHILE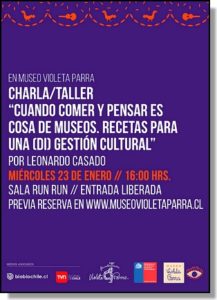 Speech/Workshop "When to eat and think is a museum business. Recipes for cultural management"
Violeta Parra Museum – Santiago de Chile – January 23, 2019
<When to eat and think is a museum business. 2019 Chile>
CHILE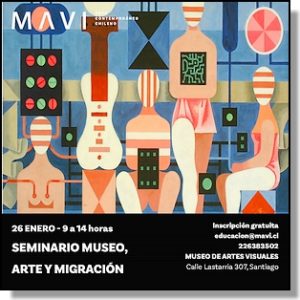 Seminar "Museum, art and migration: a space for meetings" – MAVI Museum of Visual Arts – Santiago de Chile – January 26, 2019
This activity is the result of a collaboration between the MAVI Museum of Visual Arts and ICOM-CECA Chile.
Responsible: museum educator Leonardo Casado from Argentina
<Museum, art and migration – a space for meetings. 2019 Chile>