Workshop on applied research
Improvins the effectiveness of an éducational or cultural program or the quality of a research project
25 August 2022 – Prague – CECA Annual Conference

Workshop on applied research 2022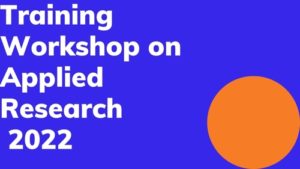 CECA is keen to encourage research in education and cultural action and to improve through applied research the effectiveness of the propositions that museums make to their audiences.
For this reason, CECA offers to its members already initiated in the research processes a training workshop in order to exchange experiences that will enable them to enrich their museum programs or other activities.
This program is intended for the ICOM CECA members who have participated to the Colette Dufresne-Tassé Research Award or the Good Practice Award in previous years. It is also open to any ICOM CECA member who wishes to improve her/his training in applied research.
Applicants bring to the workshop a resume of a programme they have already implemented in the museum or institution where they work or want to apply it. Or they bring a resume of a research project that they hope to realize.
The workshop can be held in the three official languages of ICOM: Spanish, English and French.
Candidates express their intention to participate in this workshop as soon as possible by writing an e-mail to: prixCDT[at]gmail.com
This email should include a brief presentation of the candidate and a summary of the programme or project they want to work on in the workshop.