Apply
Join, support, complete the CECA Board
Apply: February 10 – June 10, 2022
Vote: June 15-30, 2022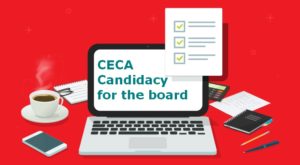 A new Bureau is elected every three years on the occasion of the triennial conference of ICOM.
Members of CECA who are interested in collaborating with the Bureau are invited to apply.
All CECA members are invited to vote to elect the members who will represent them on this international committee, one of the most numerous and active of ICOM.
<Roles and tasks for each position>
<Nomination Form PDF>
<Nomination Form Word>