All news
November 15, 2022
Best Practice Competition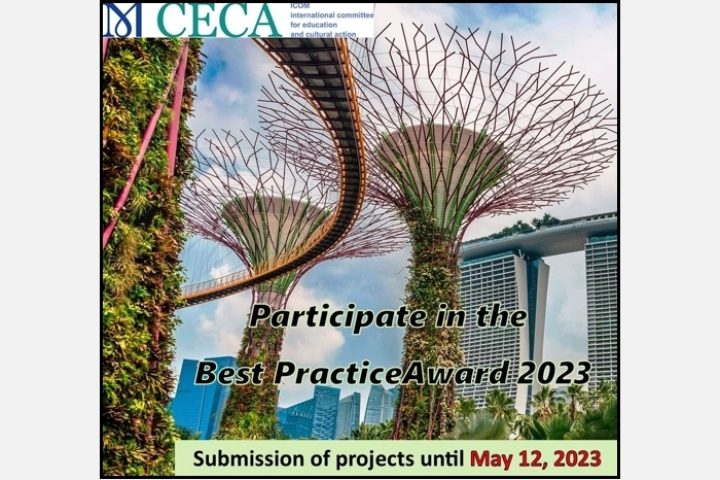 This prize was initially organized for these reasons :
Establish a common language among CECA members worldwide so that it is easier for them to share their experiences.
To promote the comparison of programs organized all over the world, so that CECA members can more easily integrate exogenous ideas into their own work.
Disseminate the programs presented by CECA members throughout the museum community in such a way that they can inspire all professionals in the field.
The prize is intended exclusively for members of CECA (Board members are excluded).
This year 2023, the top five programs will again receive this award.
Entire calendar:
Sending of the application form by the candidates: No later, May 12, 2023
The international jury meets online and evaluates the programs: 1-4 June 2023
The international jury publishes the result of the competition: As of 5 June 2023
The selected members send the articles: 7 July 2023
More information <here>