All news
December 11, 2020
Help CECA to better inform you about its activities.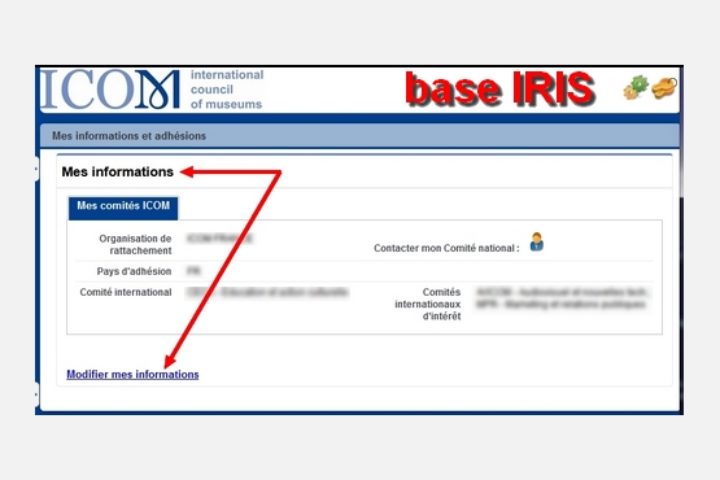 By becoming a member of ICOM, you will receive an email indicating your username, and a link allowing you to create your password.
Username and password give you access to your ICOM account. You will also be able to connect to IRIS, the database of ICOM members.
Each member can thus access their individual file to check it and update, at a minimum, your email address and your international committee.
Some members can modify several other kinds of data.
Some information can only be modified by the National Committee and the ICOM Member Service.
When inaccurate information cannot be directly edited, members are invited to contact their National Committee directly.
Consult this directory of National Committees:
<https://icom.museum/en/network/committees-directory/>.
It is recommended to do this check once a year, after having renewed your annual membership fee.
If you have a problem connecting with your National Committee, contact the ICOM Membership Service directly <https://icom.museum/en/contact-us/>.
How to access your individual file
First, go to the IRIS base <https://icom-museum.force.com>
In the identification form, type your username, then your password to log in.
To obtain a new password (or if it is forgotten), click on "Forgot your password?". You will receive a link by email to modify the password.
In the IRIS "My information" page, click on "Modify my information".
In the form, verify and update your information. Don't forget to save the changes.
By updating your individual file (change of personal or professional contact details) you help to improve and optimize the communication and information systems of ICOM and of the committees towards their members (towards you). We thank you for this.
More information about how to join us at the CECA <here>