All news
August 31, 2021
Tribute to Inga Karaia, Chair ICOM Georgia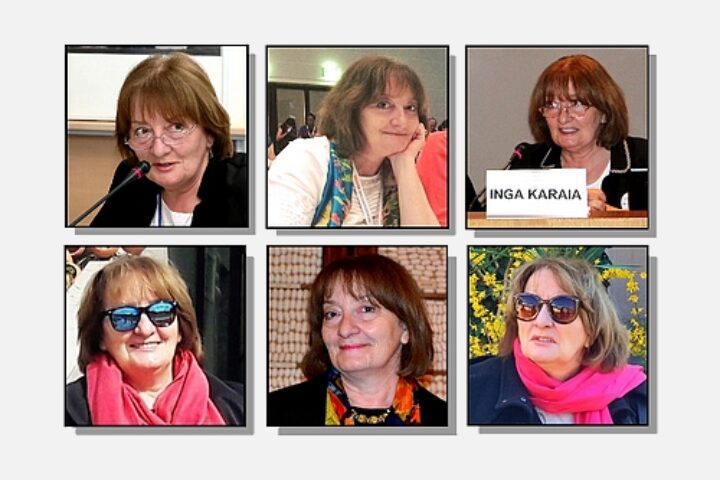 Tribute to Inga Karaia,
Chair ICOM Georgia
Professor, Caucasus University
PhD in Humanity sciences, professor of Caucasus University, worked in the fields of museology and cultural heritage, art history and theory.
Her merits in the field of museums and art are immeasurable.
Inga Karaia was an internationally high-ranking museum professional and scholar. In 2007, together with her colleagues, she founded ICOM Georgia, and since its establishment has been the initiator and implementer of many of its small and large-scale projects at the national, regional, and international levels.
For the first time in Georgia, she founded and was leading Museology Master Programme at Tbilisi State Academy of Arts,, the graduates of which work in many museums today and are actively involved in museum current processes;
Inga Karaia was executive director of Georgian Museum Association. She has worked as head of the Museum Department and advisor to the Minister at Ministry of Culture and Monument Protection of Georgia (2001-2014), head of the Department of Exhibitions at National Picture Gallery of Georgia, (1984-2001), senior scientific worker at  State Institute of History, Archaeology & Ethnography (1978-1984), she is an author of more than 80 scientific, methodology and other publications on art history, cultural heritage protection, cultural policy and museology issues.
To this impressive biography, acknowledged by all ICOM professionals, I would like to add a specific CECA dimension. Inga was deeply interested in education issues and came very frequently to CECA gatherings. She organized two regional CECA training sessions, one in Erevan, the other in Tbilissi, gathering participants coming from the South Caucasus region, Georgia, Armenia, Azerbaidjan, acting as a peace agent beyond language, alphabet and political differences. CECA was always warmly and enthusiastically welcomed by her and all the members of her family that she managed to involve in her passion for museums.
ICOM Georgia welcomed CECA in 2018 for its annual conference, a memorable one.
All of us who met Inga will weep and mourn the loss of an essential museum figure and dear friend
Marie Clarté O'Neill
President of CECA