All news
January 14, 2023
Virtual museum mediation: a necessary adaptation of methods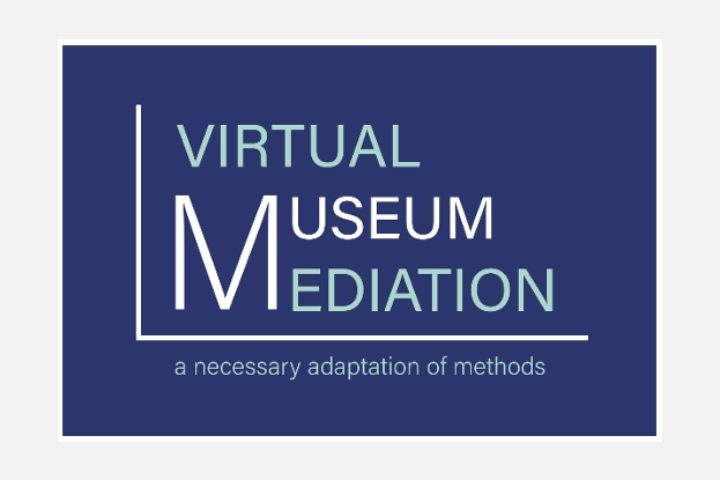 Description of the project
Pilot project for the creation of tutorials (video and pdf) to help mediators to set up and promote a virtual visit in an optimal way and adapted to different target audiences.
Context
The project entitled Virtual museummediation: anecessary adaptation of methods consists in providing museum operators and cultural mediators (guides) with video tutorials and a mediation guide to help them in the creation and promotion of interactive online visits.
This project is conducted in the framework of the ICOMSolidarity Project 2021.
Objectives
While the project provides an immediate response to the impossibility of accessing a museum during a long-term closure and to the restrictions on visits for individuals and groups (such as during a pandemic), it also responds to the general problem of access to the museum for certain categories of the population: audiences with special needs (PRMs, people with disabilities, etc.), people deprived of their liberty, schools far from museum structures or with few resources, elderly people in residence, etc. In this sense, museums can reaffirm their cultural commitment to all, without barriers or discrimination.
There are therefore many issues at stake in the creation of these tools:
To enable the museum to expand its societal and social cohesion role.
Offer alternatives to visiting the site during long closures or restrictions on visits.
Create "tailor-made" visits for specific audiences.
To increase the professionalisation of employment related to the museum sector.
Methodology
Based on the observation that a "classic" visit cannot be transposed as it is online, we have defined, through a focus group and tests carried out in the pilot phase, the good and less good practices as well as the specificities to be taken into account for different types of "disabled" audiences.
Also, six Belgian museums participated in group coaching to develop interactive virtual tours for various audiences. The whole process of developing these tours was carefully documented and in a second step, tutorials were produced and disseminated in order to share with other interested professionals all the good practices collected during this project.
Partners
The partners responsible for the coordination of the project are : ICOM Belgium, ICOM CECA, Musées et Société en Wallonie, Brussels Museums, FARO.
The six museums that participated in the pilot phase are: FeliXart Museum (Drogenbos), Musée de Folklore et des Imaginaires (Tournai), Musée royal de Mariemont, Musée d'Ixelles, Musée de la Photographie (Charleroi), Maison de l'histoire européenne.
With the support of ICOM and the Wallonia-Brussels Federation.
TOOLS :
GUIDE links EN :
http://msw.be/wp-content/uploads/2022/10/GUIDE-EN-1.pdf
Tutorials links :
VIDEO 1 – EN – INTRODUCTION : https://vimeo.com/737530126
VIDEO 2 – EN – MEDIATION: to learn how to interact during a virtual visit: https://vimeo.com/737536673
VIDEO 3 – EN – PROMOTION: to learn how to communicate in order to reach your target audience: https://vimeo.com/736102017
VIDEO 4 – EN – TECHNICAL ASPECTS: to know and choose the appropriate digital tools: https://vimeo.com/737558767
Link to the evaluation questionnaire :
https://docs.google.com/forms/d/e/1FAIpQLSe7yLrFOHXCfRZ5OzTzHe1ZVBtYYCpVv0U-wWpHrT0JBD_Jyw/viewform?usp=pp_url